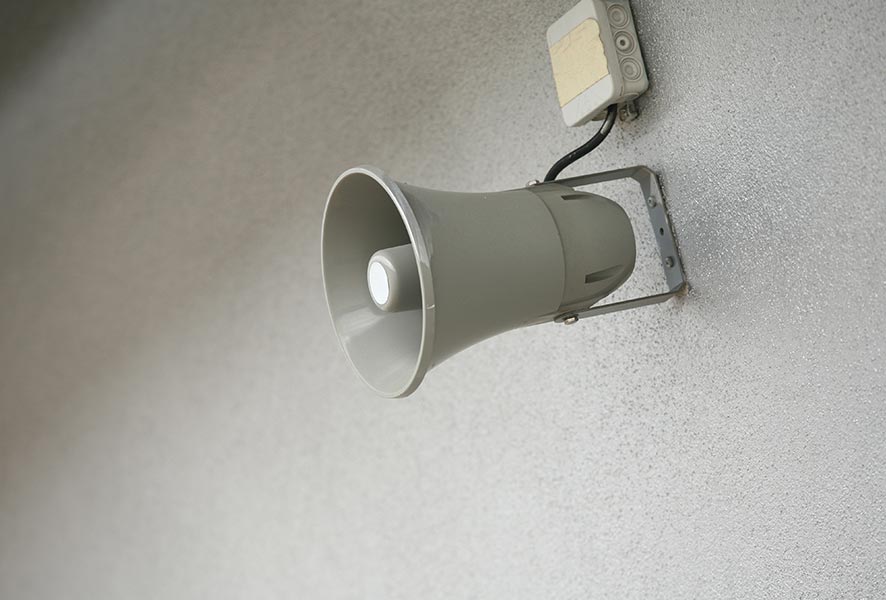 Outdoor Sound System Installation in Dalton, GA
From PA systems for commercial facilities to outdoor sound system installation for private properties, Carpet Capital Multi-System, Inc. is the authority on custom sound systems. Indoors or out, we engineer sound dissemination solutions that maximize the clarity, convenience and utility of your audial system for whatever its intended purpose is. We're proud to have engineered sound systems for clients throughout Dalton, GA and beyond.
Indoor Sound System Design
We've installed indoor sound systems for a wide array of businesses and purposes, from PA systems and nurse call stations, to comprehensive sound systems for event venues and beyond. We can architect an entire system that either visible or hidden, with components for all types of inputs and relays. When the time comes to pump sound through your system, you'll have no trouble—only crystal-clear sound.
We can engineer systems for background music, as well as those integrated with emergency alert systems. Whether you want to give people peace of mind and comfort while they wait or make sure they get the message in an emergency, count on our systems for superior performance.
Outdoor Sound System Installation
For outdoor venues, sound systems require additional forethought to weather and design. We have the experience our customers are looking for. From commercial patio sound system installation to outdoor entertainment systems on private property, our work is well-respected throughout Dalton, GA and the surrounding region. When the time comes to kick out the jams and make announcements heard, expect perfect clarity from your exterior system.
Practical, Purposeful Sound Systems
Whether it's for music, announcements or emergencies only, Carpet Capital Multi-System, Inc. will create and install a sound system for your property that checks all the boxes. Turn to us for complete sound system architecture and the low-voltage cabling that comes with it. For more information about our capabilities with sound systems, home networking, or gate control installation, or to begin discussing your needs with one of our talented engineers, please contact us at 706-529-4448.