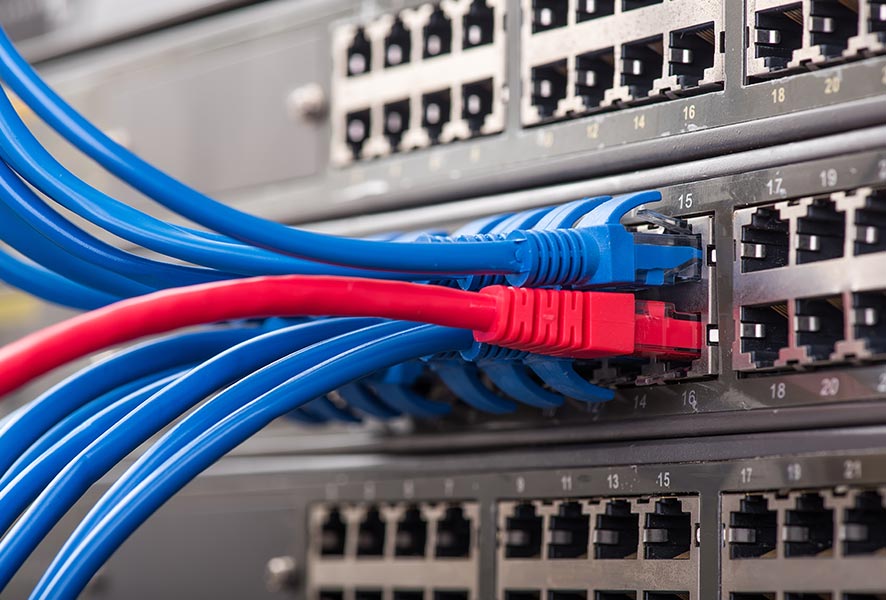 Data & Voice Cabling in Dalton, GA
No matter what line of work you're in, telecom infrastructure is essential. Today, that means a strong, cohesive backbone for your voice and data systems. Carpet Capital Multi-System, Inc. provides voice and data cabling services to Dalton, GA businesses and those throughout the surrounding region. Turn to us to retrofit old telecom systems with high-speed, well-orchestrated solutions that keep data flowing freely in your facilities.
Full Cabling
From new commercial construction projects to expansion of existing telecom systems, we're the authority on data and voice cabling for businesses of all sizes. Whether you're expanding your facilities and need additional data cabling or are doing a complete upgrade and retrofit of your telecom system and need new voice cabling laid, expect us to handle the project, big or small.
We offer both Cat5e and Cat6 cable, to ensure high-speed transmission and exceptional reliability. Our services also include jack and plug installation, with custom cabling solutions available.
Computer cabling
Ethernet cabling
Phone cabling
Wi-Fi cabling
Cabling repair and replacement
Rack Building
We're not in the habit of leaving you with a rack that looks more like a rat's nest than a switchboard! Expect our racks to be clean, organized and aesthetic, with good cable management and all hardware arranged for maximum accessibility. Whether you've got a single rack or an entire server room, we're ready to wire it. Expect closet wiring that's done to-code, every time.
Our experience reaches across the spectrum of businesses in Dalton, GA, giving you peace of mind that we can build out the infrastructure yours needs to do business every day, at-scale.
Connect Your Facilities
With a growing dependence on the Internet of Things and network-enabled devices, your business needs a telecom infrastructure that supports them all. Contact Carpet Capital Multi-System, Inc. today to discuss voice and data cabling, as well as racking solutions and more. Call 706-529-4448 for a free estimate on your cabling, alarm monitoring, or phone booster installation project's scope of work.