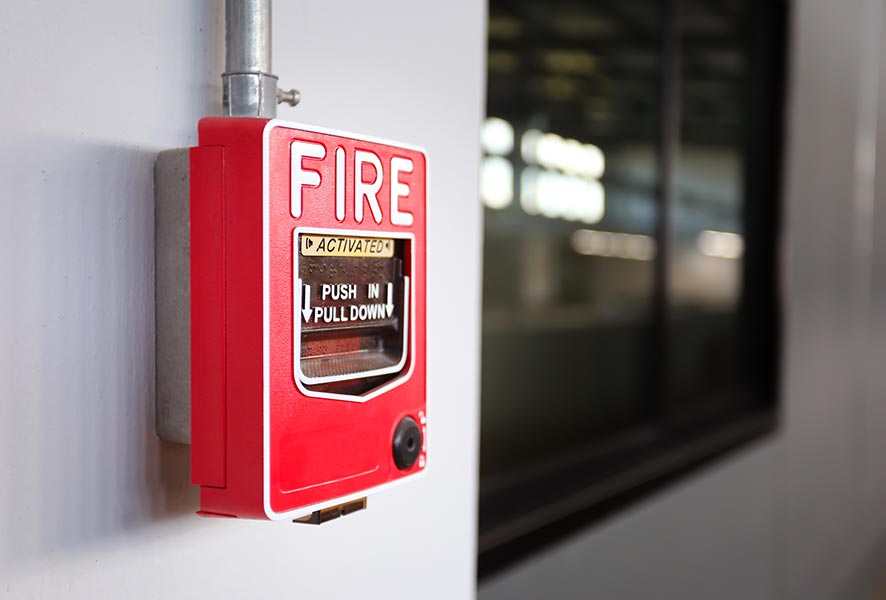 Fire Alarm Systems in Dalton, GA
Fire protection is essential for every commercial business. Carpet Capital Multi-System, Inc. helps you stay compliant and empowered in the event of a fire. Count on us to engineer fully custom fire alarm systems specific to your facilities. We've worked with companies big and small throughout Dalton, GA and the surrounding region—always with safety top-of-mind.
Adherence to NFPA Standards
We take fire safety seriously and tailor every fire alarm installation to your building's needs, while maintaining strict adherence to National Fire Protection Agency (NFPA) standards. Whether we're augmenting a legacy fire protection system or installing a brand-new, updated system, we take care to observe all standards and documentation, so you're covered in the event of an inspection or an emergency.
Custom Fire Alarm Systems
Safety first starts with a complete fire alarm system that's designed specifically for your building. From fire alarm control panels, to intelligent fire alarms, to agent releasing panels and much more, we'll see that you're equipped in the event of a fire.
24-Hour Alarm Monitoring and Management
In addition to turnkey system design, we also offer around-the-clock fire system management for customers in Dalton, GA and throughout the surrounding areas. We'll set up alarm monitoring and triggers within your system that alert us to a fire, and we'll take appropriate action in alerting you and/or the authorities. Beyond the systems and products themselves, we give you the service you expect from a superior security system.
Protect Your Facilities
Carpet Capital Multi-System, Inc. is ready to help you guard against the unexpected and devastating effects of fire. Contact us today at 706-529-4448 for more information about our design and fire alarm installation services, cell phone boosters, and patio sound system installations, and how we can help you get the peace of mind you need from your facilities' fire alarm and suppression system.