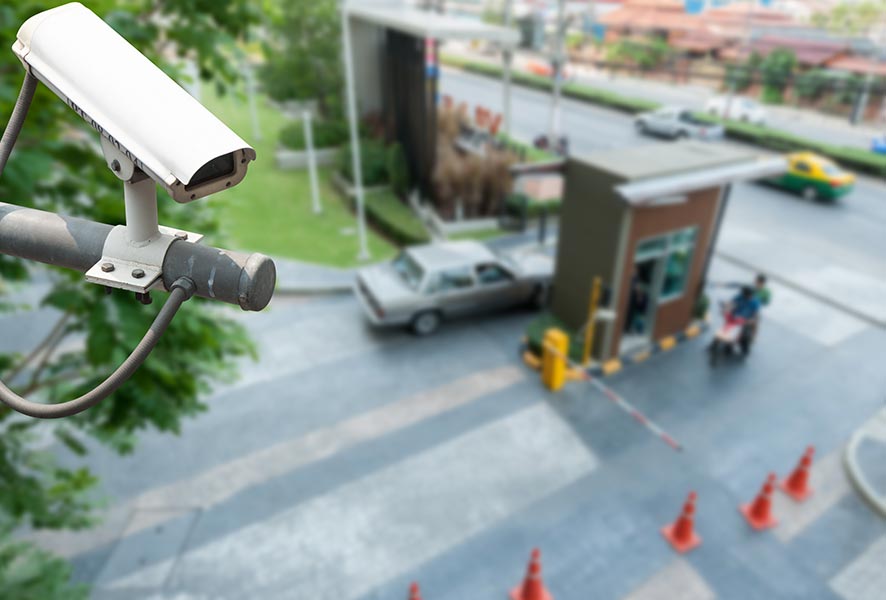 Access Control Panel Installation in Dalton, GA
Access control and gate control installations are simple solutions to security at every point of entry for your property. Whether by vehicle or on foot, guests, visitors, employees and residents will enjoy the convenience of access control and the protection it offers as a security feature. At Carpet Capital Multi-System, Inc., we make sure the access control and gate system you install is the perfect solution for your property.
Facility Access Control
An access control panel installation eliminates the need for keys and can bring a new level of security to entry and access points for your facilities. Give individuals their own special keycode to monitor access utilization or restrict access on a group or person basis with specialized access credentials. From the front door to your most sensitive areas, access control is the modern way to ensure total security. We specialize in access control systems for business facilities of all sizes and types.
Restrict access on a person or group basis with specific codes
Monitor access based on which codes are used
Move beyond the need for keys or traditional locks
Quickly change or revoke codes for employee turnover
Gated Communities and Property
Gate control installations offer the same benefits as access control keypads, but for drive-up entryways. From gated parking lots and structures to private driveways and beyond, we install gated operation systems that make access simple and security paramount. We tailor systems to every Dalton, GA property they're on, with mindfulness about the features you need, including multi-code access, PA systems, surveillance and other integrations.
Drive-up accessibility for code-holders
PA and surveillance options available
Turnkey systems for private residences
Redundant systems to prevent failure
Keep Your Premises Secure
Carpet Capital Multi-System, Inc. brings the convenience and security of access control panel installations and solutions to businesses and residential property owners throughout Dalton, GA and the surrounding areas. Whether you manage a gated community or need access panels installed throughout your secure facilities, we can help. Contact us today at 706-529-4448 for more information about security camera installation, voice cabling, and the other services we offer.